The big brother Naija reality TV show, aka Naija Lockdown is at the finishing stage, the five finalists left in the house will be chocked up with enough tasks in the week, but they will also get a lot of winnings in the different tasks ahead.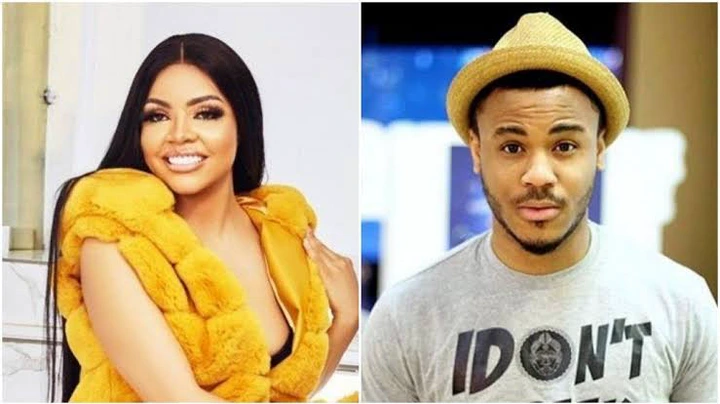 The house feels a little girlish as Ozo and Trikytee have been evicted from the show, the house is now left with the final five housemates, among which one must get the winning prize. It is customary that the final five always complete the big brother Naija reality TV show, in the last weeks such as this week, week 10.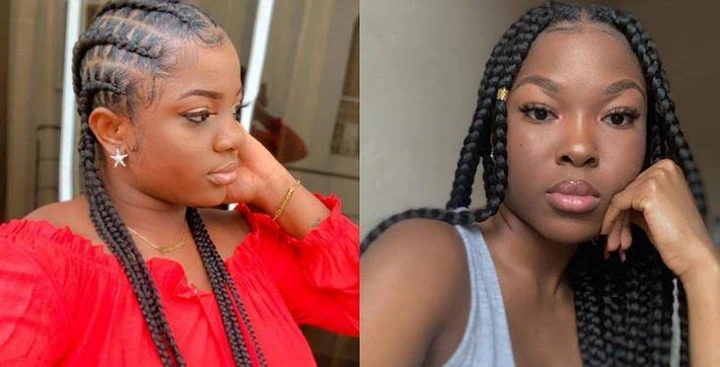 Although Ozo's Eviction came as a shocker to many, both his fans and those who do not suport him, it really came as a surprise to many that Ozo had to go. Many were not surprise that Trikytee was evicted today, Trikytee's eviction did not come as a surprise to many because Trikytee has escaped many evictions, probably because of his relationship with everybody in the house, he has been on the bottom four list for quite a while now but couldn't escape today.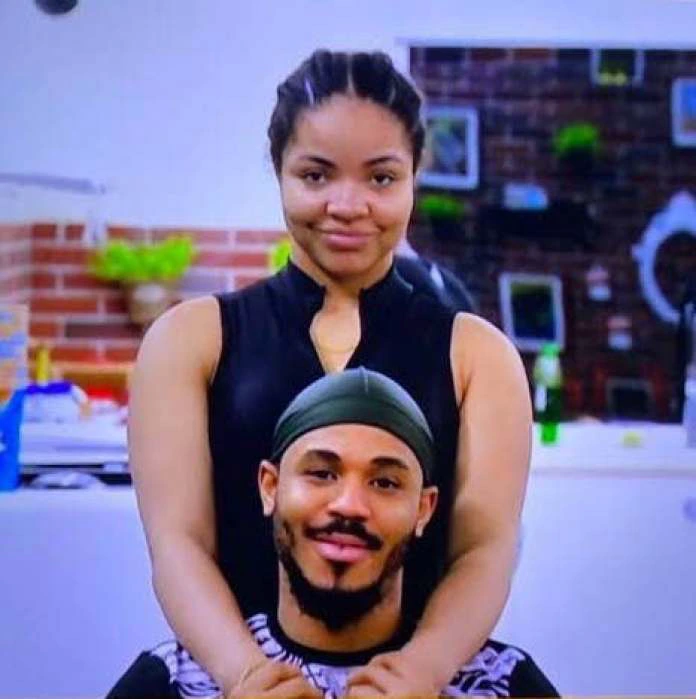 Eveybody already know that Trikytee and Ozo are out of the show, that's not the gist for this article, that main gist is the the reactions from Vee and Dorathy that is causing people to talk on twitter. Their reaction came at the moment Ozo tried to get his goodbye kiss from Nengi.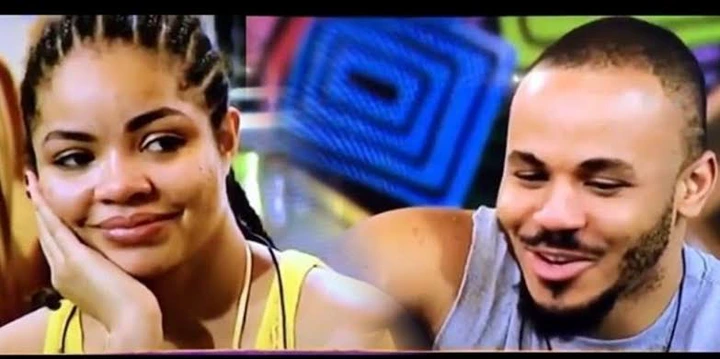 Dorathy's reaction was overwhelming as her sorry face for Ozo drastically changed to a face I cannot even describe well, Vee on the other hand could not control her laugh, she had to move her face away from Ozo and Nengi to laugh peoperly.
Vee couldn't control her laughter, but Dorathy the drama queen managed to control her laughter as she looked at Ozo and Nengi in amazement (I believe in her mind, she's saying something like na wa for this guy o).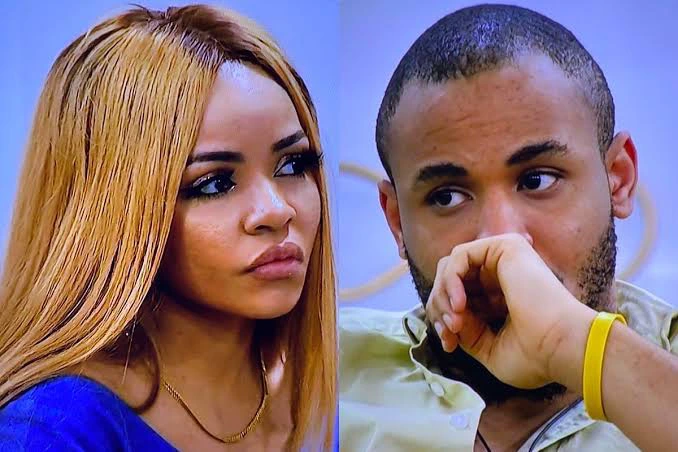 Vee is a closer friend to both Nengi and Ozo and clearly understands their odd kind of relationship, probably the more reason she could not hold back her laughter for the good bye kiss gone wrong.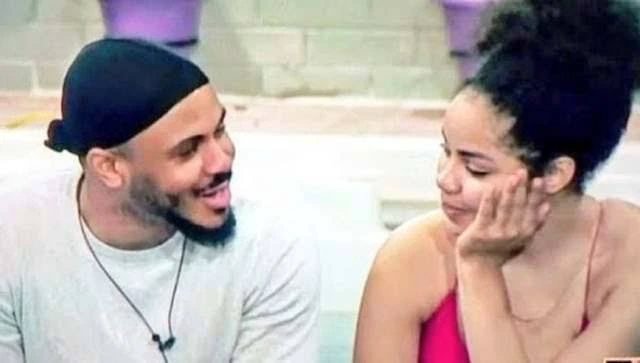 Watch their crazy reactions on this very short video clip.
I would share screenshots of their facial expressions here for you too see and laugh out loud but Dorathy's heavy cheat was wide open, Ozo and Nengi's positions also stand as a prohibited pictures in this platform. Therefore watch the shirt clip to get the whole gist.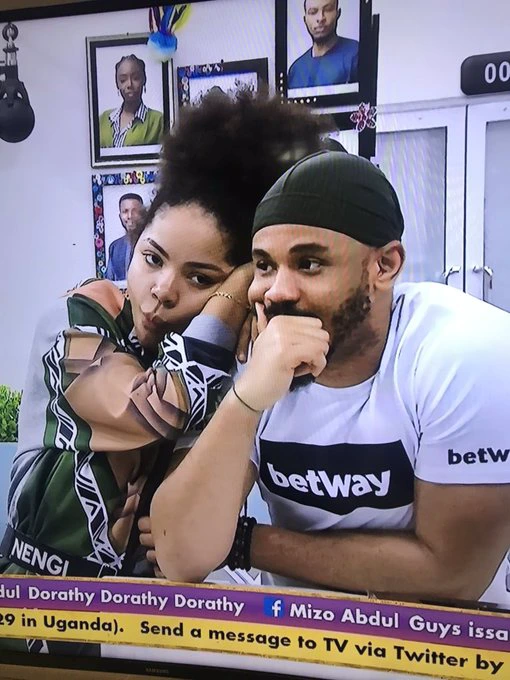 I could say that I for one personally understand Vee's reaction, I mean she's been with them always, always witnessing the rejections from Nengi to Ozo. She's seen all Ozo's moves and Nengi's rejection and stubbornness.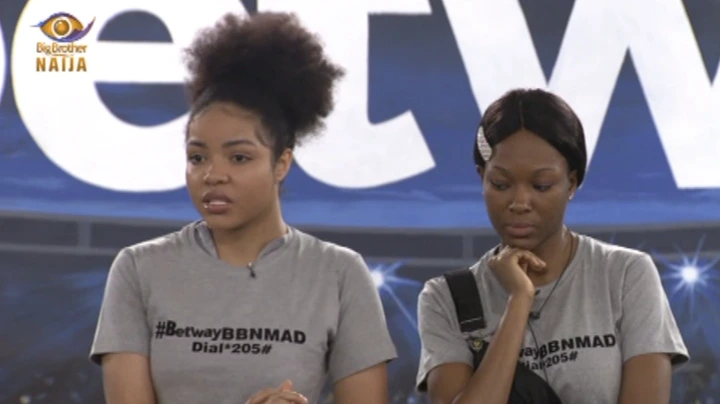 Having to witness another acute rejection even at the last minute would make her wonder, is it Ozo that is relentless or Nengi is being too strict towards Ozo.
The rejection was too obvious for Vee to have held back her laughter, it was so impossible that she laughed out loud. You really need to see this video.
You just need to see their (Dorathy and Vee's) priceless reaction towards Nengi and Ozo's final moments. Watch the Video Here.
See also, how fans reacted the video here;