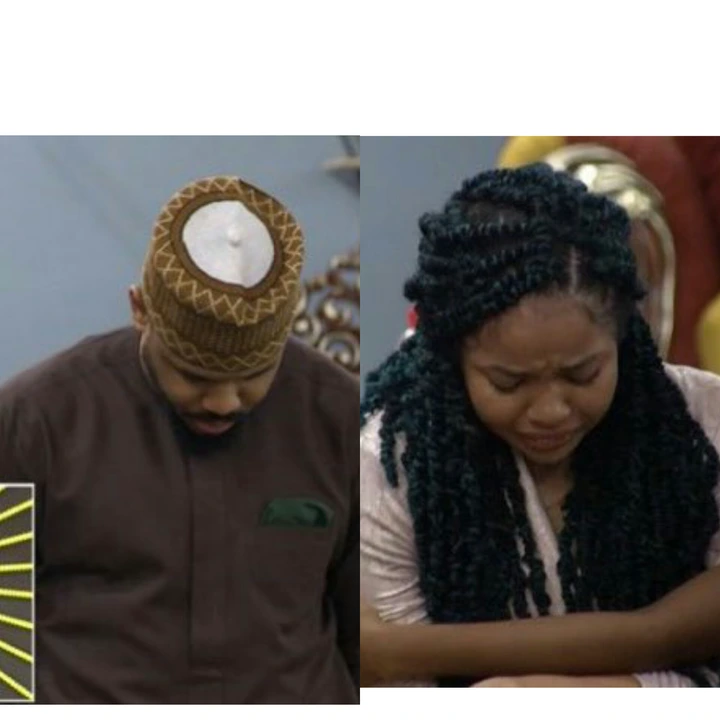 The big brother Naija show is an entertaining and educative reality TV show that teaches about relationship, helps you show your talent and help you by teaching you how to relate and interact with total strangers, build a working relationship even accomplish tasks together.The BBNaija show has continued to entertain us everyday. The housemates keep entertaining us with wonderful scenes to behold as they keep showing their true natures and behaviours.
Ozo has been evicted from the big brother naija show, Ozo was very competitive, while in the house, he has won so many cash in the house, and he also won the innoson sedan car, Ozo who we thought has so many fans is now out of the game, and immediately Ebuka announced his eviction, he hugged Nengi very tightly, and also pecked, With a teary eyes, he expressed his affection and love towards Nengi, in his words, he said:
Nengi I Love You, I so much Love You Nengi, Please Nengi don't forget what I told you, I Love you so much, I Love you Nengi.
Ozo is an Imo State business person who is as of now partaking at the continuous BBNaija Season 5 unscripted television show, labeled "Lockdown". BBNaija Ozo whose complete name is Ozoemena Chukwu has worked in a few territories of business, including HR, sports organization, business budgetary administration and client relations.
While Rebecca Nengi Hampson is a 22 year old Nigerian.
She hails from Bayelsa state, Nembe/Brass Local Government Area.
She is a graduate of Linguistics and communication studies, the university of port Harcourt.
She is an ex beauty queen that has two crowns by her name, which are:
The Queen of Trust 2013, and Miss peace Bayelsa 2014.
She was also a top 5 finalist for the prestigious most beautiful girl in Nigeria in 2017.
She is an astute businesswoman and a lover of God and humanity! She has always lived by the code be the best version of yourself and love humanity.
See More Photos Of Ozo and Nengi: