Many people have been wondering the kind of Chemistry that exists between Nengi and Laycon. It has never been this toxic until Ozo left the house. As a regular viewer of the show, I wish to clarify some misconceptions between these two. According to Nengi during a conversation, she has cleared the air on why she has suddenly been so close with Laycon. She says she admires the fact that Laycon is intelligent. She says Laycon always contributes to any conversation in the house like a Wise Man even with a small stature. Nengi says he admires a lot of things about Laycon. Concerning their recent intimate relationship, Nengi has always wanted to be friends with a lot of housemates but we all know that she was always been choked by Ozo. She told Ozo countless times that she wants to spend time with other housemates but Ozo was too clingy. So, as soon as Ozo left the house, she has the liberty to bound and know more about the other housemates that she wants. She has settled every misunderstanding with Dorathy and they are best of friends currently. Now, what are the things that she has done with Laycon that she has never done with Ozo?
The moment Nengi realizes Laycon is hungry and prepared a delicacy for him. They now eat in same plate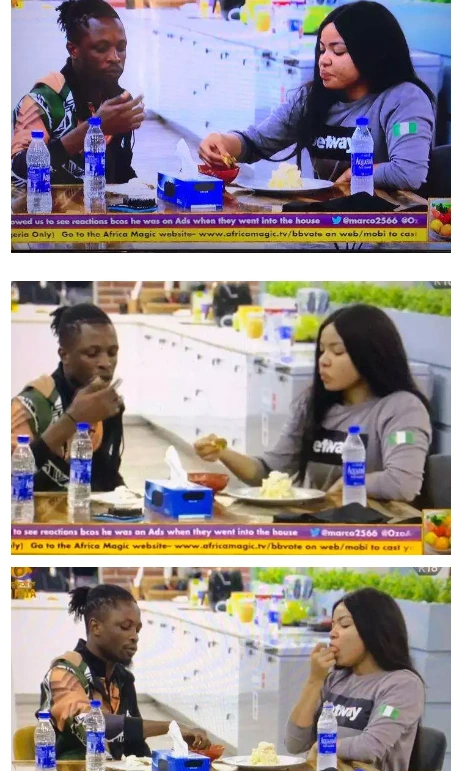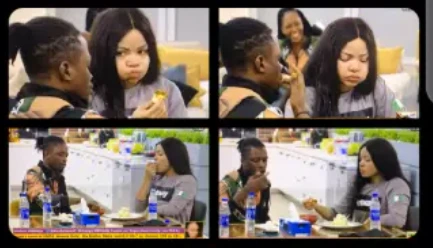 I will just mention 5 things that Nengi has done with Laycon that she has never done with Ozo in the house:
Nengi dances effortlessly with Laycon. Unlike Ozo who goes to Nengi every time yet get turned down most times, Nengi has never refused to dance with Laycon for once. She dances with him as if they have a relationship. She once told Ozo that he is not his dance partner. She said Laycon is her dance partner. They rock each other every Saturday Night Party and it is a mystery to the viewers.
Time for Words of Wisdom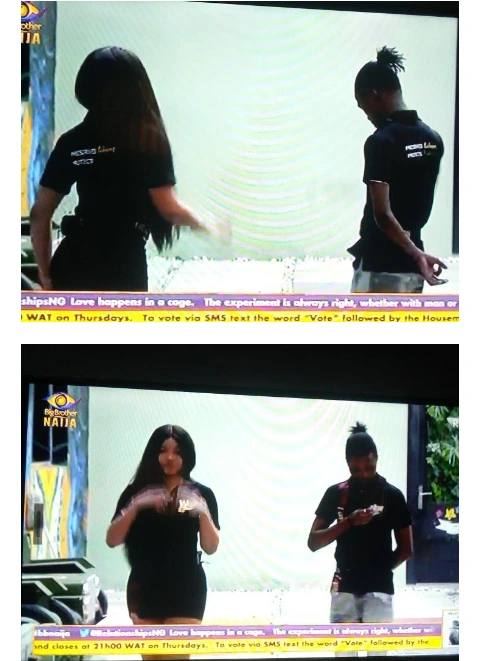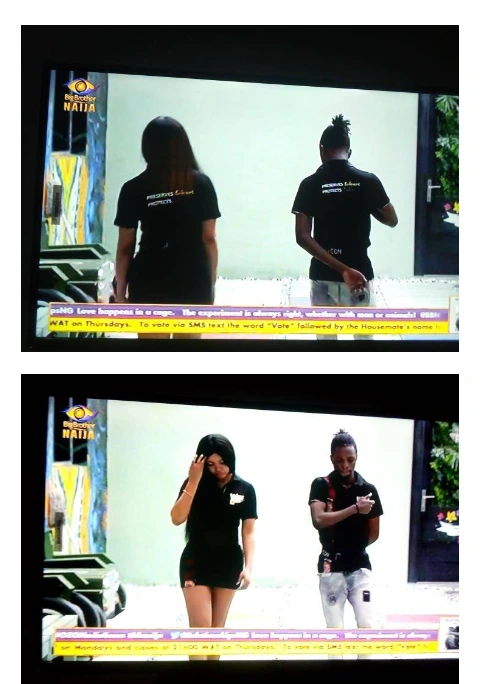 Nengi goes to Laycon for what she calls "words of wisdom". Nengi went to Laycon on Tuesday and told him that he should come to the garden to offer her some words of wisdom. Laycon gave her some advices as they stroll in the garden. She appreciates every piece of advice that Laycon offers. She has never had this kind of session with Ozo before.
The moment Nengi takes Laycon to dress him up in the box room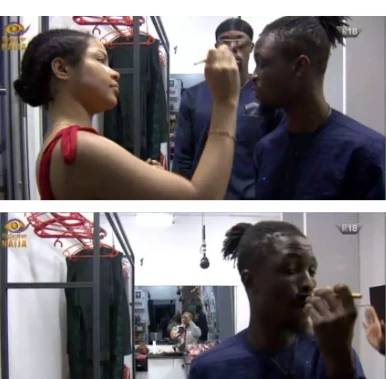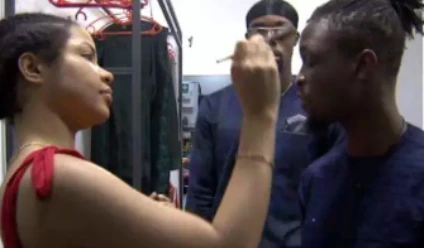 Nengi once took Laycon to the box room to make him look nice on Monday before their presentation. She brought out her make-up kit and she applied a soft make-up on his face. She makes sure that Laycon looks good for the dinner. She has never done this to Ozo before.
Nengi is totally a different person with Laycon. She laughs freely and plays like a child with him. The way they have been playing this week is extraordinary. Nengi has never been that free with Ozo or any other housemate in the house before. If not for Laycon, Nengi would have been so depressed about Ozo's eviction but with Laycon, she hardly thinks about that.
All these show that Laycon is full of life and he makes people happy. Honestly, it is a fact that Erica smiled more when she and Laycon were friends in the house before their misunderstanding. If you watch the Show right from the start, the smile of Erica was so priceless when she hangs out with Laycon but as soon as their fight started, she hardly smiles. Laycon is indeed a joy giver and everyone who bounds with him always enjoys his company. Even his relationship with Kiddwaya after Erica was disqualified was so intimate that people were also confused.