Chelsea were looking to bounce back from a disappointing outing last Sunday after they were beaten by Liverpool but were only lucky to get a point.
The Blues came back from behind after they were three goals down in the first half but returned in the second half a better team.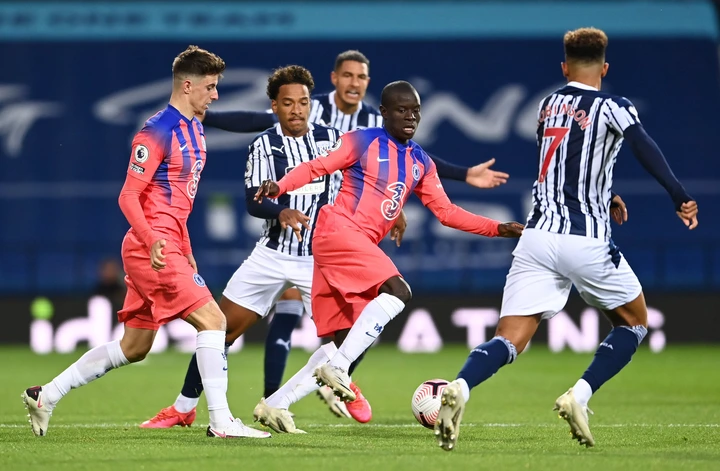 Goals from Mason Mount, Callum Hudson-Odoi and Tammy Abraham gave Chelsea just a single point.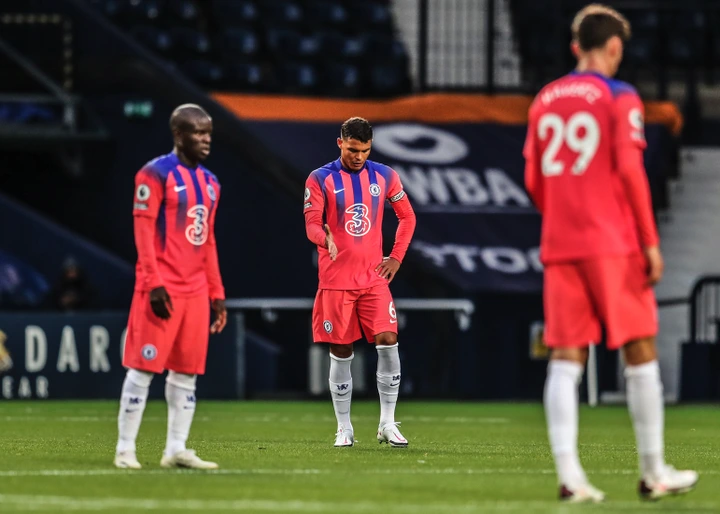 However, most Chelsea fans went on to blast new signing Thiago Silva after he gave the ball for the second goal.
Here are some reactions;
@Tvga_ , "fuck alonso & fuck thiago for putting me through this."
@ChelseaYannick , "Well without those Alonso and Silva howlers we'd be winning right now.
#HalfFull"
@CleverlyAhmad , "Thiago Silva think say na farmers league"
@HuncleHuchay , "Silva killed us today, just be going back to France abeg "
@wroetoshaw , "Looks like the best Thiago Silva performance on British soil remains Alex at Glastonbury"
@goonZzero , "Thiago Silva has the same error leading to goal as Maguire in the PL"
@Ayokasz , "Thiago Silva is in disguise 😂😂😂😂
Rudiger we can see you
Shamlesss Fc #WBACHE"
@MrOuternational , "Poor Thiago Silva lmao he should have signed for a division 5 side in the Bahamas to avoid all this😂😂"
@kennagq , "Pundits are saying Chelsea need a defender
Is Thiago Silva plywood?"
Do you think he deserves to be a starter in the Chelsea team? Drop your view in the comment section and don't forget to share. Thank yoU.