Zaodolar.com.ng
11:25
Nengi had made it to the final of BBnaija and got evicted as third runner up. Nengi had performed but she consumed time and had to get evicted.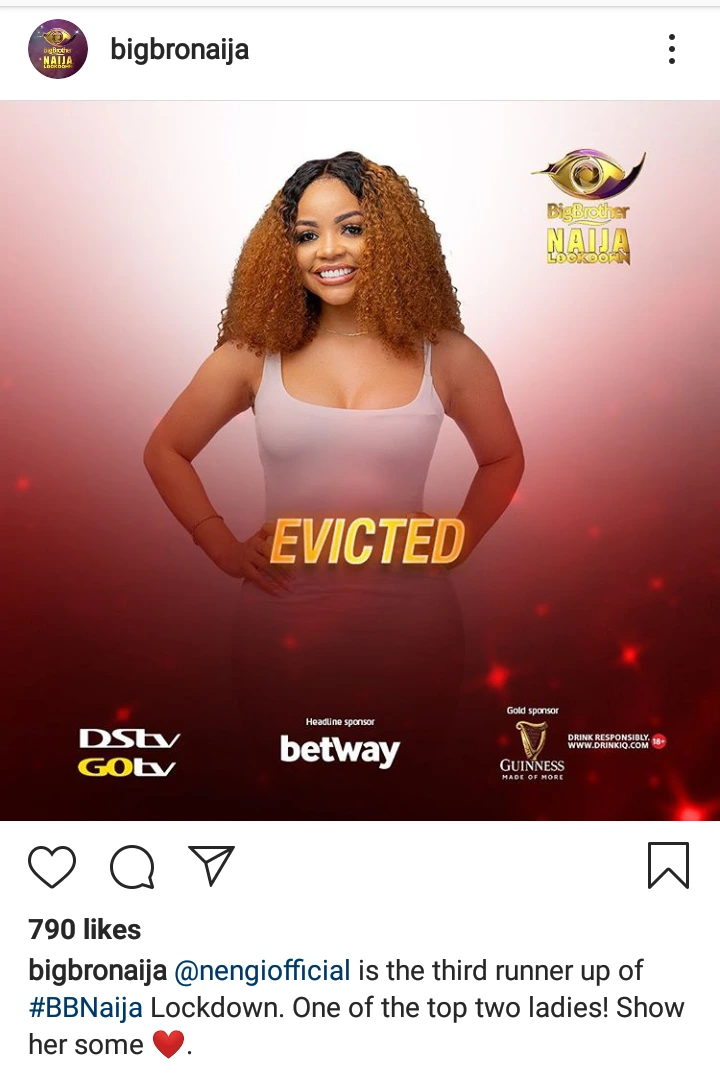 Nengi had played a great role in the big show as she was seen as a beauty queen in the show who moves around Ozo the most handsome maid in the show.
Nengi has played a betrayal relationship to Ozo treating him as a friend and that had led to eviction.
Laycon is the intelligent and most admired by BBnaija fans because of his brain intelligence and usage of it very well in the show.
Laycon danced with Nengi in a manner her friend Ozo couldn't and got evicted.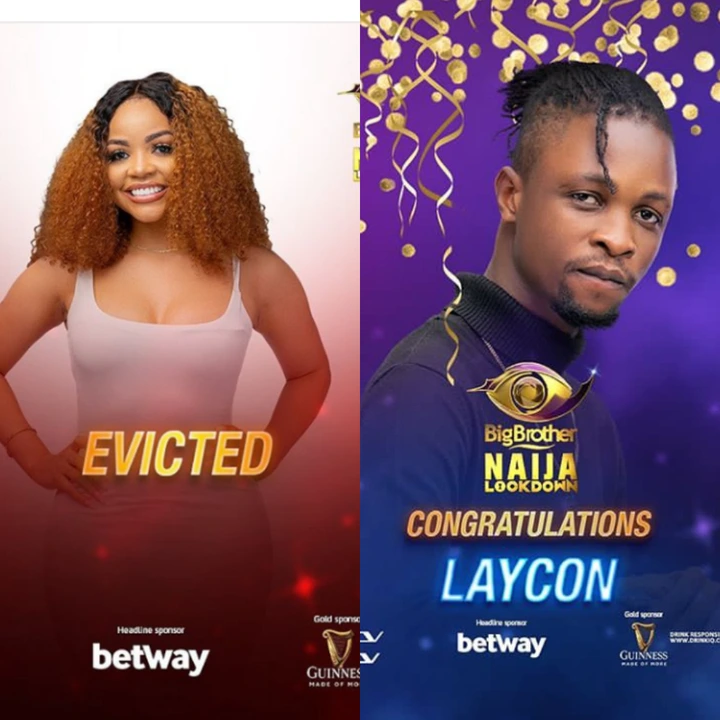 It just occurred the eviction of Nengi and Laycon wrote on his Instagram handle. This is what he said about Nengi "I hate to see you go but I love to watch you leave, we love you Nengi Nengs!!!".

Laycon made the statement after Nengi was evicted.
Laycon happens to be the winner in the show to work away with a prize of #85m and other prizes. Indeed, he deserves the hard work and play of intelligence, he works for what he wants and finally gets it.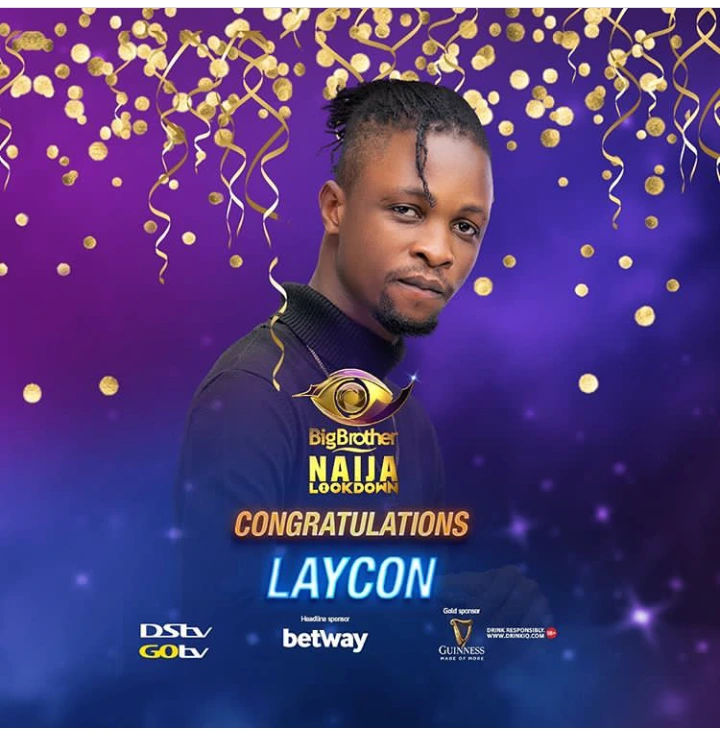 Nengi has been a subject of debate in the BBnaija show due to her beauty and treacherous display in the show and that had sparked many reactions in the show. She dances with Laycon at the party before the final episode.
Laycon said about Nengi I hate to see you go but love to watch you leave, could you guess what he means by that?