As the Big Brother Naija Lockdown House finally reaches its conclusion, the housemates are finally bracing for what promises to be the grand finale day and with only five housemates remaining in the house, each of them would be hoping they'll emerge as the winner.
Saturday nights means party and last night's was another interesting one as all evicted housemates were all allowed to participate in one last Big Brother Naija Saturday Night party before the show finally rounds off and if events of last night was anything to go by, we could say the party was lit!
One of the talking points after the party was female housemate, Nengi crying over a seemingly snub treatment meted on her by Ozo, a male housemate with whom she had been close to, prior to the male housemate's eviction last Sunday.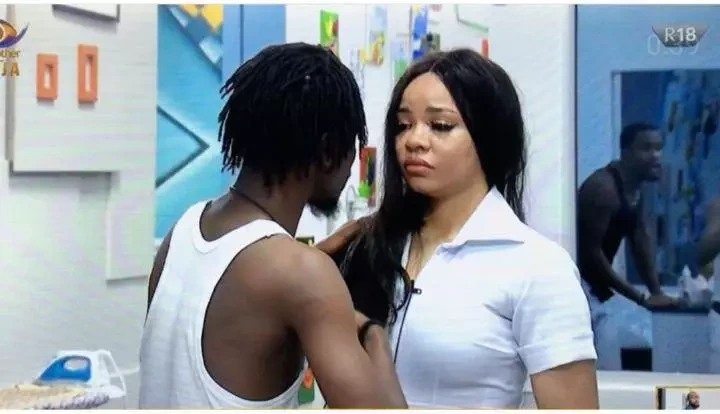 She had broken down in tears and complained that she found it very painful that she tried to talk to Ozo but he didn't respond to her and that their friendship is over. The other housemates had to pacify and console her before she regained her composure.
However, this morning, while she was in the kitchen with Neo, she claimed it was the alcohol she took that made her cry like that over nothing and that she has to stay away from alcohol to avoid a repetition of such a situation in the future.
In her words: "I can't believe I cried like that last night over nothing, it was the alcohol that made me get emotional and cry like that. I really need to stay away from alcohol."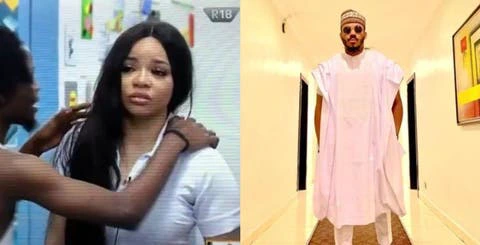 Recall that Ozo had asked for Nengi's hand in marriage which the beautiful female housemate turned down telling him that he was number 200 on the list of men asking her to date them and that she would only want to be friends with Ozo.
Do you think Nengi lied with this reason she gave? Let us know what you think about last night and her reason for crying the way she did via the comment section and do well to like and share this with other people and don't forget to follow us for more entertaining news and articles.