A 46-year-old American woman, Janine Sanchez, made the headlines few days ago after he found love in Nigeria with a 23-year-old Suleiman Isah.
Sanchez came to Nigeria, met with Isah's family and left the country with her lover.
Even though there is always a concern that they can be jilted or duped by Nigerians, it must be stated clearly that it has become a common trend for white women to marry young Nigerians. They meet online and the next thing is marriage.
Below are five reasons white women find Nigerian men irresistible.
1. Nigerian men treat white women with respect and love. When a Nigerian man is dealing with a black lady, he doesn't necessarily respect her. But once he meets a white woman, he becomes the sweetest man.
2. There is the general conclusion that Nigerian men are handsome and strong in bed. Women don't always admit it but some love good sex than food.
3. White women know they can easily control Nigerian young men. Due to the high level of poverty in Africa, the young men always look for a easy way to survive. Once a white woman can pay his bills, she becomes his lord and saviour.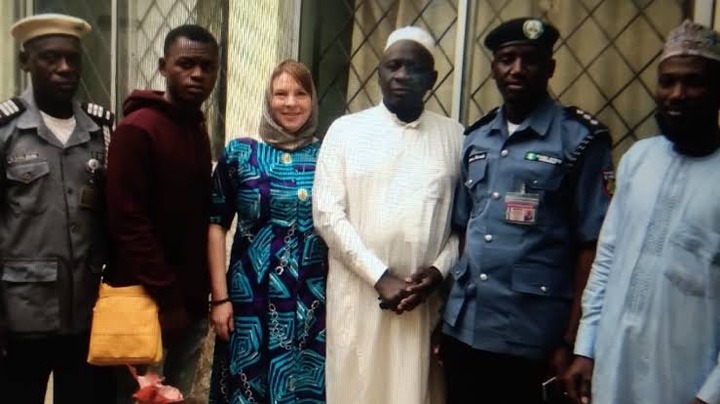 4. White women are adventurous and like to try new things. They've heard a lot about Africa and Nigeria, and the desire to know more lure them to starting a relationship with their young men.
5. Old white women struggle to find love and happiness in their country. Their men/husbands tend to pay more attention to the younger girls, leaving them lonely and empty.