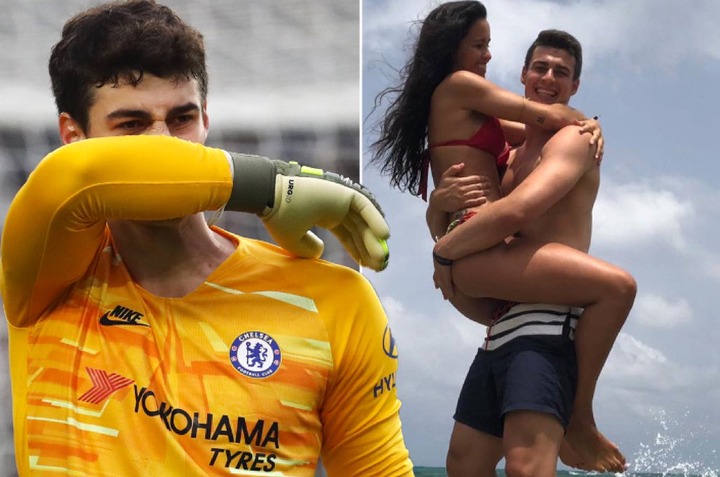 Chelsea FC first Choice Goalkeeper, Keppa Arrizabalaga may have fallen out of favour with the blues after putting up a rather unsatisfactory work between the sticks for the London side.
The spanish shotstopper earned himself a stay at the sidelines aftwr the premier league tie with Arsenal at home few weeks ago which now prompted Frank Lampard to keep him on bench for the second choice goal keeper Willy Caballero.
Spanish media house Elmundo suggests that the keepers drop in form may be well connected to a break up with his long time girlfriend of 9 years, Andreas Perez. They pointed out that the family of the goal keeper has further attested to the claims nothing that Kepa since the start of the season have not been looking sharp and his Instagram account have become somewhat lonely.
Kepa Arrizzabalaga has featured in 24 Premier League matches for the club in this season's fixtures conceding a whopping 32 goals, and only managed to keep 5 clean sheets! The most expensive goal keeper has also featured in all 6 Champions League matches this season conceding 9 goals. Thus, in Premier League fixtures the Chelsea keeper concedes 1.33goals per match played.
Chelsea Head coach Frank has already expressed dissatisfaction in the most expensive keeper and is alleged to be keen on finding a permanent replacement ahead of the summer transfer window.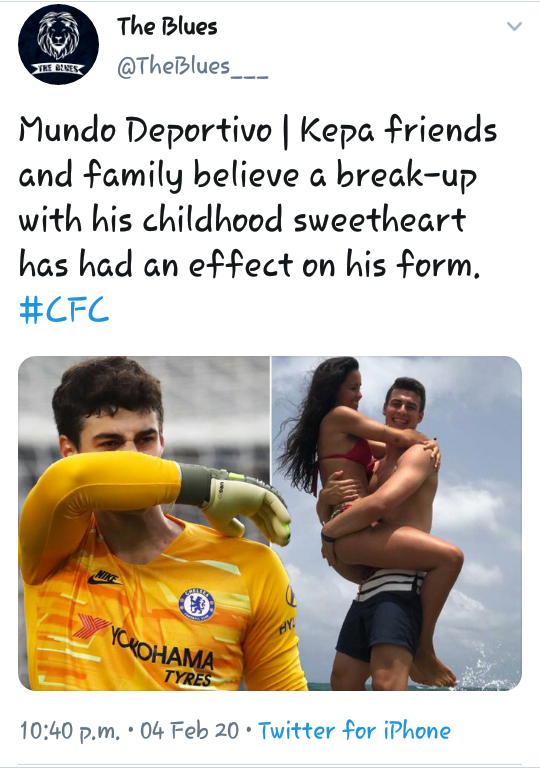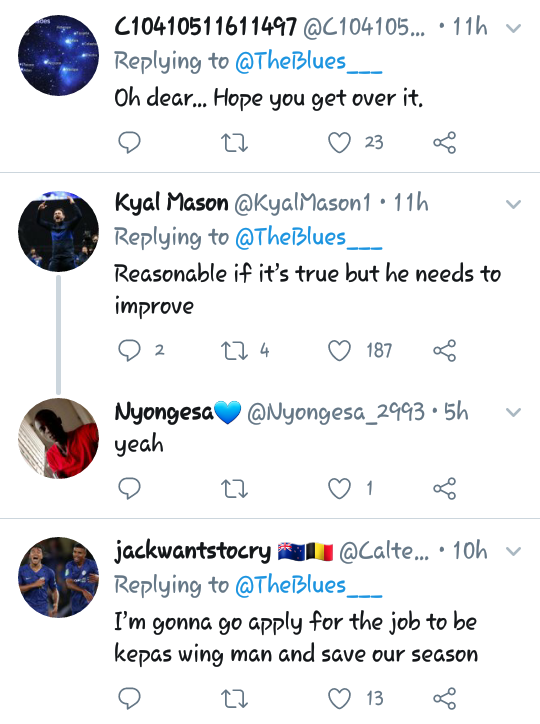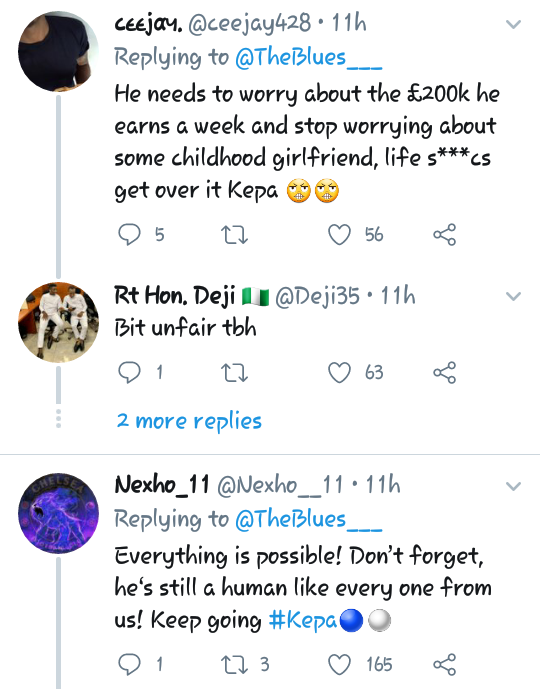 Snap out it Kepa, the blues need you back!!