A lady who was reported to have slept with a Dog for the sum of 3 million naira after she was lured into the act by her friends, is now seeking for advise on what to do with her life as she has been having uncontrolled urge for dogs since after the act.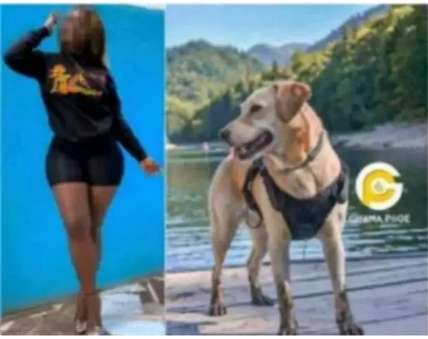 The lady who claimed she enjoyed the s3x with the dog and even reach climax multiple times said she did the act in order to excape poverty.
According to her, she was invited to Victoria Island, Lagos by her friends and got paid immediately after she was through.
In an email sent to relationship expert, Joro Olafin the worried lady revealed that she has slept with four different men but she does not enjoy s3x with them.
She has vowed never to go into the act again , and she is seeking for solution on how to stop the urge for dog and get her life back to normal.