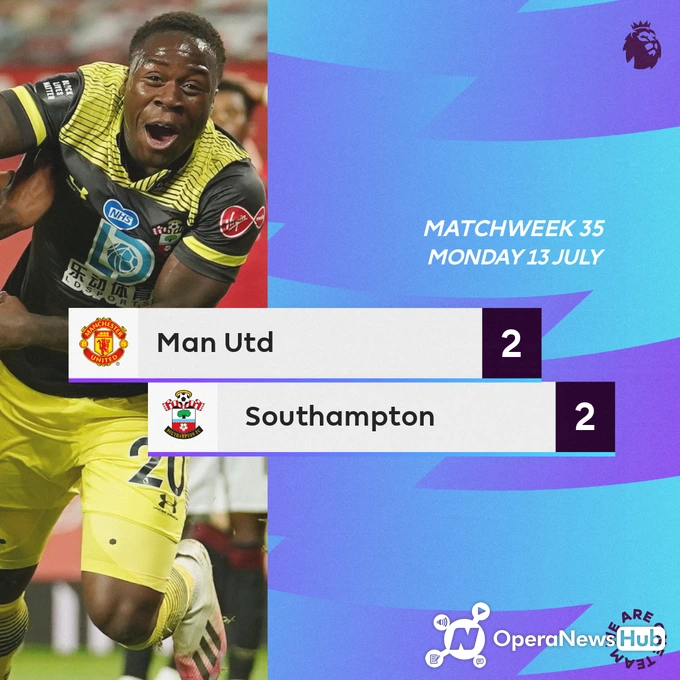 Manchester United played with in-form Southampton in a bid to go home with all 3 points in other time move up to third position but were unable to do so.
Manchester United failed to move up to third position as a late goal from Southampton's Obafemi left the Red Devils devastated and made them go home with just a single point.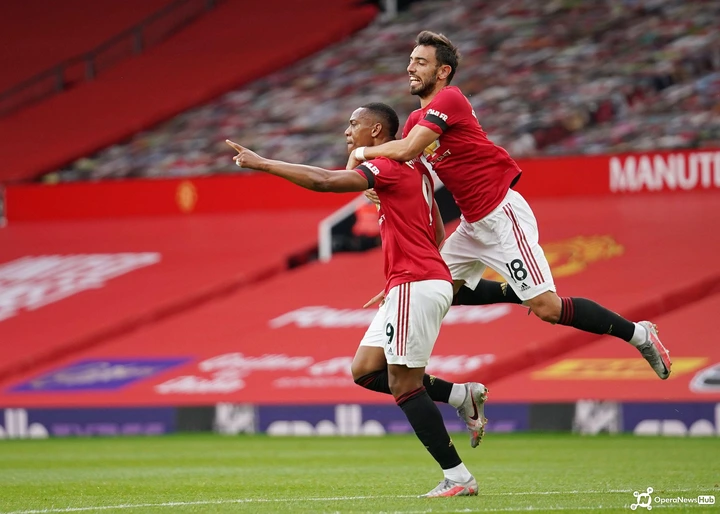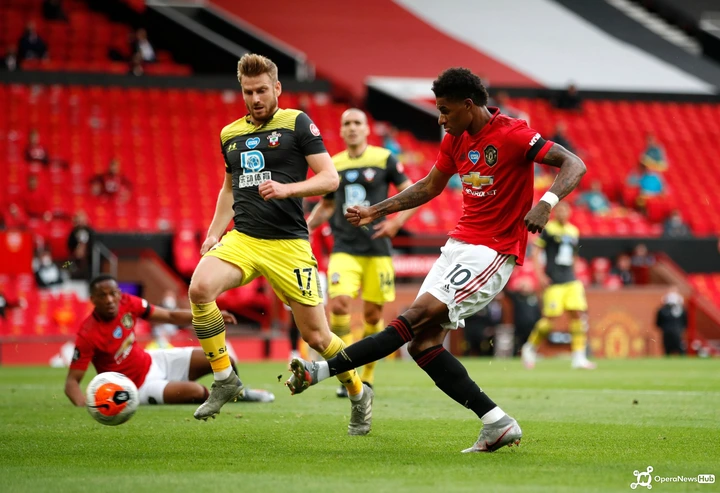 Goals from Marcus Rashford and Anthony Martial were not enough to give them all three points.
However, most Manchester United fans were not pleased with the performance of Harry Maguire as he was mostly blamed for the equalizer in the last minute of second half.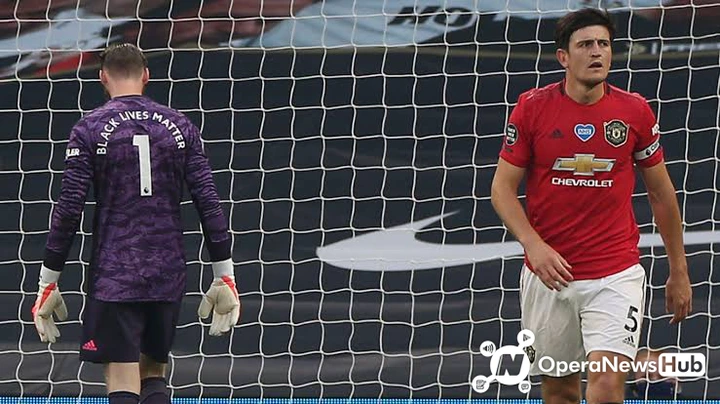 Here are what some Man U fans said about the player;
@CopyOfOne , "United fans really need to stop pretending Maguire is good. He's Chris Smalling with with a Fendy label."
@PeterTh06677578 , "It's quite alarming how many mistakes maguire has made  in games in such a poor lge, the prem will become stronger people have a pop at lindelof, but maguire makes a lot more mistakes from what I've seen."
@Chicruz_William , "Maguire needs to wake up too. Too many slips from him, of he continues this way it might lead to a goal. Step up Maguire."
@wazzer_united , "Maguire started so shit and same again in 2nd half. #MUNSOU"
@Chihope10 , "Maguire is so slow on the ball🙄 #MUNSOU"
@LukeHunt17 , "As much as I want to like Maguire he Is a donkey 😔"
@thami305 , "Maguire upsets me so much"
@AlanBonford "Harry Maguire marking his own player?"
@NotShak "Why was Maguire marking AWB??"
@deevonkilian1 "Maguire…. Terrible… What is he doing…"
@Olubxnmi "This Maguire na rubbish"
@omooyey1 , "No one should give any excuse for this match it wasnt injury, it was bad defending, we couldn't defend a goal lead at 95+ mins,like I have always said United need to work on that defense thing to me both Maguire and lindelof are both shii, all they do is pass to keeper #MUNSOU"
Do you think Man U should sell him off in the summer? Drop your view in the comment section and don't forget to share. Thank you.

6
I won't blame Maguire but ole gunner s for removing Paul pogba in game like this

5
The useless MAN UTD coach cost everything, that enabled Southampton to pick up a draw with UTD.. How can you substitute "Pogba, and Fernandez" wen you were not even sure of winning the game.. OLE is a big fool…

4
The way some of us analyse football makes me laugh sorry no offence to anyone. Lindelof was at fault for the equaliser not Maguire and ole made substitution errors so I'll still pin the defeat on him and not the players. 1. Why remove pogba when we have much to play for? 2. It was obvious greenwood has been pushed back into his half which means he's less effective against a physical team why not sub him in the 60th minute for James so James can threaten on the break against a high pressing team? 3. With Bruno out, no playmaker again it means you want to defend your lead fine but martial has no business there again why not sub him off and bring on Bailly then revert to a 3-5-2 with only James and Rashford as point men? This would have seen the game out as 2-1 and the pressure won't be that much on the defense but kudos to the team it has been a great run all these while we're not dead yet