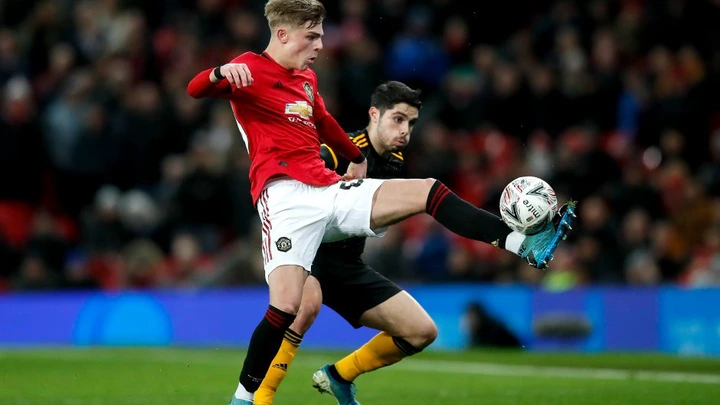 Pedro Neto once again found himself on the wrong end of a VAR decision as his first half strike against Manchester United in Wolves' FA Cup third round replay was overturned. 
The 19-year-old tucked home in the 10th minute but a VAR review disallowed his goal after the ball struck Raul Jimenez's arm in the buildup, keeping Sergio Romero's quite brilliant FA Cup record in tact.
The Argentine shot-stopper has now kept 11 clean sheets in 14 FA Cup appearances for the Red Devils, conceding just four goals in the process, but this is now the second time in less than a month that Neto has been denied by VAR.
The Portuguese winger saw his goal against Liverpool chalked off in December after the video assistant referee spotted a marginal offside against Jonny in the lead up to his finish at Anfield.
In the aftermath of that game, which Wolves lost 1-0, manager Nuno Espirito Santo hit out at the decisions being made at Stockley Park, saying: "I don't like it that we are seeing decisions being taken by referees miles and miles away.
"A referee in that situation doesn't feel the game like someone present at the match."
Jimenez's handball this evening as Man Utd clinched a 1-0 win has only added to the frustration by fans and pundits alike, with some calling for the new handball rule, introduced this season, to be revised.
By the letter of the law, the video assistant referee was certainly correct in his decision to overturn Neto's goal. As stated on the Premier League's official website: "Any goal scored or created with the use of the hand or arm will be disallowed this season even if it is accidental."
Even so, supporters were having their say on Twitter, with some labelling Neto "cursed" for having a goal ruled out at both Old Trafford and Anfield in the space of less than a month…